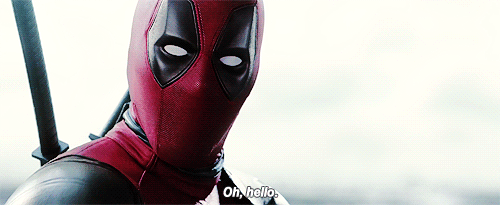 Hi! Hello! Greetings! And salutations!
One for the dramatics, eh? I like you already! I'd be carefully giving free reign to nicknames, they can be numerous and they can be lasting! Let me just try to erase the many I have accumulated...feel free to ask about those
Good to hear you're staying in the game! I've tried many times to leave roleplay but for some reason it keeps coming back. Who am I to deny it a cozy place to stay? This place can be exactly that if you let it. Just be sure to give the rules a read, sign on the dotted line, and wait 3-5 business days for your presence to be noted in the book. That's right, [i]the book[/b]. Super secret, very professional, not a notebook with unicorn stickers and a coffee stain at all.
Why is everyone around me a D&D expert? Don't deny it, you're an expert in my eyes! I've always wanted to get into it but never had any local groups or the guts to actually go if I did find one. I've listened to a session being played before if that counts. Kind of related, probably not, but what kind of books do you like (not that I have the room for any new ones right now anyway)?
All that said, any questions, concerns, deals, negotiations, bribes, or off the wall ideas, shoot them my way!
Happy writing! :D
P.S. I have a furbaby! Her name is Zelda and she is the most spoiled bunny you will ever hear about!
_________________
Rules
|
Posting Tips
|
Guide to CF
RP Profile
|
Characters
"Aster: Semi-master of Procrastination and Sage of Multitasking" ~ Yue
"Step aside Doctor Who, we have Asterous now~" ~ PaperMoon