As per usual, Sen arrived at the school early, before any of the other students arrived. She sat in a chair in the student council room, reading through a stack of papers. It was clear that she was lost in her reading until the sounds of student's voices and footsteps broke her concentration. She glanced up from the paper she was currently read to the clock. "I guess I'd better get ready for class," she spoke to no one in particular as she put the paper down, stood up, and began to stretch her somewhat stiff muscles.

She rubbed her eyes and pinched the bridge of her nose, feeling a small headache coming on, but no willing to allow it to ruin her day. There were too many things she needed to do today, not least of which involved working after school. If she let a little headache bring her down this early, she would never make it through the day. "Right!" she tried to motivate herself, grabbing her bag and tossing it over her shoulder as she slid the door open to find someone standing only inches from her face.

"Eeeaahhhh," she made an unusual, surprised noise, slinking back away from the door until she realized who it was and then the surprise was quickly replaced by something between boredom and annoyance. "Really, Hoji? Must you do that to me on a daily basis? Actually, is it really necessary for you to ever do it?" she asked, placing a hand on her hip, a questioning look on her face. "Well, if your reaction wasn't so funny every single time, I might stop," he grinned and she rolled her eyes, pushing past him. "Honestly. I need some less annoying friends," she huffed, walking down the hallway with the dark-haired boy next to her. "Ouch. That's cold, Madam President," he shot back, sounding wounded, but she knew he wasn't, because somehow he always took her comments in stride, knowing she didn't actually mean them.

As they walked by the 10th grade room she stopped, taking a few steps back and peering into the room where two boys were huddled over a magazine. She narrowed her eyes and strode into the room, snatching the magazine from the hands of the one holding it. "Hey!" he exclaimed before slinking back a little when he realized who it was. "This is contraband. And now it is confiscated," she shut the magazine and waved it for emphasis. "Oh, come on! Just... I'll put it away if you give it back! I promise!" the other boy tried to bargain with her but it was no use. "Nope. Confiscated. How about finding something less trashy to read at school?" she suggested, handing the book to Hoji, who sat on the student council with her, before crossing her arms. The boy looked ready to argue but thought better of it and simply nodded in defeat. "Good. If you want it back--not that you need to be looking at this at home either--then come by the student council room after class," she sighed lightly, waving off their thanks and walking off.

Hoji chuckled as they walked towards their own class. "You really need to cut people some slack every now and then. It isn't like they were hurting anyone," he suggested. "That was me cutting them slack. I could have confiscated it permanently," she pointed out. "Anyways. Rules exist for a reason. If I let them get away with things like this today then tomorrow it'll be something else and it will never stop," she explained. "Maybe, or maybe not. You never know," he replied and the conversation dropped.

"Earrings out, Jiro," she reminded one of her classmates as she walked into the class room. "Right," he removed them, knowing better than to argue with her. She gave him a nod of approval before taking her seat at the front near the window. She wondered briefly if Hoji was right and if she might be more popular if she listened to him, but she quickly dismissed the thought. She was who she was and she worked hard for this school, for her classmates. She might be a little rough around the edges sometimes, but for all her nagging, she cared about all of them. They would see that someday, right?
_________________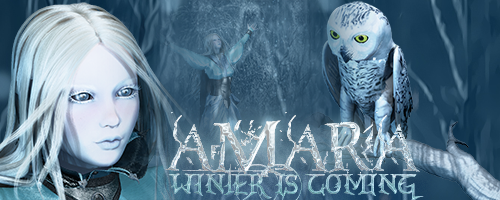 Thanks for the signature/avatar set, Fainy! <3
Check out my resume!
"The line between what brings us pain and what sustains us is far thinner than one imagines." - Klaus Mikaelson.