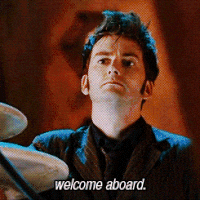 Hello Alex! Welcome to Creative Freedom!
I am Yue, one of the Mentors on this site along with my partner in crime, peanut butter to my jelly, the other half of Team Blue and Team Captain Marvel
@Asterous
and what we are pretty much here for is to answer any questions or concerns you may have! It is our job to make sure you are welcomed to the site and help in anyway possible!
Make sure you've read the
Rules
of the site before starting any roleplays and afterwards if you're looking for particular partners for certain ideas you're welcome to check out the
Member Listings
which will list "resumes" of sorts from different members of the site and what roleplays they are interested in.
If you have any questions about the site, where to post a roleplay, any questions about roleplaying itself, or just want to say hello with a funny gif, we're always here!
Hope you enjoy the site (we're all very friendly) and welcome again!