Althaia quirked a brow at the question, glancing at him for a moment before allowing her eyes to wander to the villagers who had begun to gather. "No, I wouldn't say that it was a contract. A messenger appeared and offered me a scroll with the mission enclosed and left," she explained. "I'm not under a contract or any other binding obligation to be here. I simply chose to accept the mission because it seemed like a decent one and I had nothing better to do," she explained, shrugging in a casual manner.

"I take it that was not the case for you?" she wondered aloud, although she immediately began to wonder if this was not a mistake, and she should not have kept the question to herself. After all, it was a rather redundant question, as his question had been specific enough to suggest that he was asking for a reason, likely because he had, in fact, been given a contract by his guild. He seemed like the type who might find himself in trouble and have an undesirable job forced on him to make up for it. But then, that was speculation. At least if he answered, it would be confirmed. But then, did she really need such confirmation?

She kept her eyes on the curious onlookers who had gathered, likely to observe what was probably one of the most exciting things to happen in their little village in some time, minus the disappearances. Of course, there was not currently much to see, and she thought that they might find themselves disheartened to know that so few took up their request, but it was what it was. She had no intention of failing, even if there were only three of them.

Speaking of the third--or rather the one she assumed was the third, but again, speculation--he had yet to reveal himself. At least, he didn't until the old man appeared with the girl from the adventurer's guild to signal the start of their little adventure. Once the crowd gathered at the platform and the small old man and the girl stood on the platform, he revealed himself. Of course, he wore a hood and was mixed in with the crowd, so it was impossible to determine his identity, especially from where she sat. Nevertheless, it confirmed that she had been correct. He was a mage, given the concealment spell he had used, so it was a pretty safe assumption that he was here for the same reason she was.

She still wondered why he concealed himself until now, but she supposed it hardly mattered. Perhaps he simply didn't like people, or conversation, and he hid to avoid such things. Or perhaps he wanted to observe them to see what matter of people they were before interacting with them. Perhaps both. Either way, she guessed that it would likely become evident when they began their mission. The reason why he revealed himself now was obvious enough. And he was intelligent enough to lift the spell gradually while blending in with the crowd, rather than making a spectacle out of it, so she would give him points for that, anyways.

At any rate, now was the time to focus on the old man on the stage, not the mysterious mage hidden in the crowd, nor the burly swordsman next to her who still gave off a slight scent of alcohol. She thought that this would be a very interesting mission. They were certainly a strange group. At least, that's what she thought. Perhaps they would work well together, despite this. Only time would tell.
_________________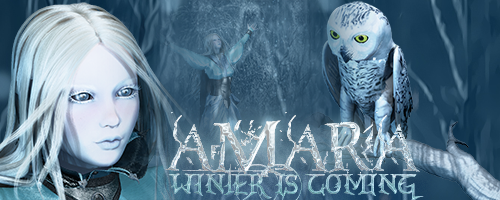 Thanks for the signature/avatar set, Fainy! <3
Check out my resume!
"The line between what brings us pain and what sustains us is far thinner than one imagines." - Klaus Mikaelson.