Here is my form for my mage ^^
Name: Grey von Halvir
Gender: male
Appearance: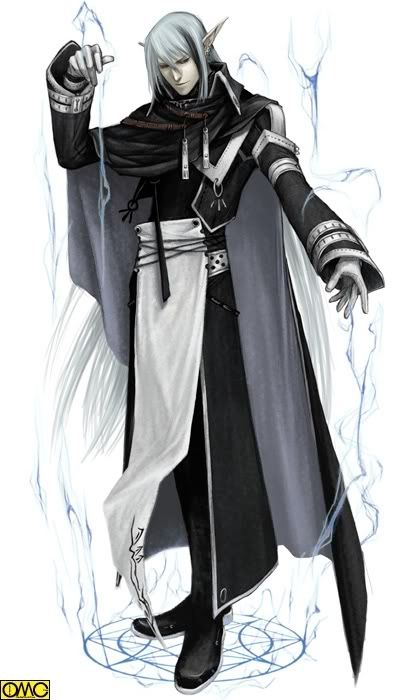 with normal ears
Personality: usually quiet, also mischievous, often gives wrong advice on purpose, fascinated by strong personalities
Occupation: mage
Level: just acquired the master title
Member of which guild(s): just quit the mage guild, not a member of any other guild atm
Strengths: as the omnipotent mage he is, he can do it all (more or less
), a special strength is his elemental magic
Weaknesses: - healing, support and potions, he can do a moderate heal at best and only with the long incantations
- he is also not that good with summonings, because having to draw that summoning circle is such a bother and nothing high level comes out of it anyway
- fortune telling, he is actually pretty accurate at this but most of the time he just refuses to do it
History (if available): not telling
Other stuff you want to mention about your character: he makes slivery looking jewelry somtimes with jewels, so he is always wearing some rings necklaces and hair ornaments and stuff on him. He stores power in them so when he himself is running low, he can use those. Sometimes he sells some that look the same but without that magical shine, in other words they don't have anything stored in them and are jus normal jewelry. Also he usually introduces himself with his last name.
_________________
I like PMs, pings and messages of any kind ^^
(Well, maybe not
any
kind...)
Reply time: max. 1-2 weeks. Please send me a reminder (pm, ping, chatroom) if my reply is overdue ^^
here is my
Resume
<-do read it for better understanding
Currently recruiting for:
http://creativefreedomrpg.com/viewtopic.php?f=73&t=53399
and looking for 1x1's click
here
or
here
(basically the same thread, just one is omega and the other is beta) or pm me ^^