Alethea was glad that her companion didn't seem bothered by her rather blunt nature, or her desire to get right to it. That was good. That meant that she didn't have to worry so much about the pleasantries most people expected, or about him getting upset about the lack of said pleasantries. They were such a bother and hardly necessary. She would rather not waste time with them if it could be avoided. Not when there were more pressing matters to worry about. Like the briefing, for example.

Like her partner, Alethea was rather surprised to see Luke Skywalker appear before them, rather than a more familiar face. Why was he briefing them personally? The thought crossed her mind, but she let it go, instead focusing on the words he spoke. The Force had chosen them? Interesting. She listened as he continued, explaining that there was a disturbance in the Force. She had felt it, too. That was the feeling she had felt before. Strange and unsettling. He continued, mentioning a storm. She didn't believe in coincidences, so she had to assume that they were connected, somehow or another. It was curious, though.

As the image faded, Alethea's eyes fell on Thal-ion, noting the worried expression her wore. Her mind instinctively reached out to his before she stopped it, shaking her head to prevent herself from reading his mind. She gave him a nod as he spoke and she spun around in her chair and altered their course to take them to the new coordinates. Once their course was changed she turned her attention back to her companion and finally speaking up. "I have had a rather unnerving feeling as well. As if something is wrong. Or more specifically, that something bad is going to happen." her words were calm but there was a hint of worry coloring them. Her face, on the other hand, remained fairly neutral, not giving away just how intense her feeling was.

"Well, whatever is going on, we will be fine." She gave him a small but reassuring smile. "The Force chose us for a reason. And even though I do have a bad feeling about this... I also have a feeling that we will be okay. As long as we work together, we will make it out of this alive." she tried to assure him. She never doubted her instincts, and this is what they told her, so she had to trust that. "It won't be easy. We will have to proceed with caution and we cannot let our guard down." she continued, even if he likely knew all of this. "But we will be okay. Somehow, we will pull this off. We will succeed. We have to." And with that she fell silent, listening in case the other Jedi spoke, but her mind wandering, seeking answers she didn't have to the many questions that swirled inside.

This storm and this weapon, the events that occurred with the crew of the freighter, all of these things were connected, she just needed to figure out how. Perhaps the answers would not come until they reached their destination and had a chance to have a look around, but she would search nonetheless. "Unless you have an objection, I'm going to meditate. Let me know if you need me." she spoke as she stood, pausing a moment in case he objected, and then she left the cockpit, heading to the quarters she had chosen as her own.

She took a seat in the middle of the room and crossed her legs, closing her eyes and clearing all of her thoughts, allowing herself to slip into deep meditation. Everything in the room that wasn't bolted down, herself included, levitated, as she knew it would, but she paid it no mind. Her mind was elsewhere, reaching out into the force, searching for answers she could not otherwise find. She had learned to reach out across a great distance, across planets and solar systems, to search, to find people or things, to look for things she could not see otherwise, to speak to or read the mind of someone out of her reach. And that is what she did, reaching out towards their destination, to see for herself what would await them when they arrived. To find out if anyone still lived, to read their thoughts if they did. She needed answers, and she would do what she must to find them, even if it took time. She had the time to spare, as the journey was not a short one, even in hyperspace.
_________________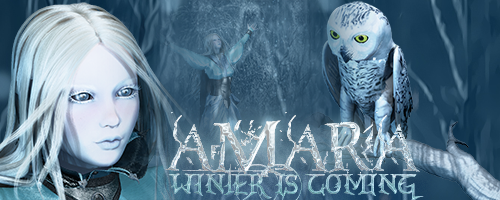 Thanks for the signature/avatar set, Fainy! <3
Check out my resume!
"The line between what brings us pain and what sustains us is far thinner than one imagines." - Klaus Mikaelson.