The "Fashion" part of the character information has been updated to also be inclusive of weather patterns and climate: "Fashion//Weather".
Quote:
The weather of Olahn Korlarin is a tempered sort of "perfect". Where the rest of its being is entirely controlled by the Divine Savants, the weather, too, is controlled. It's the sort of perfect that would hit someone when they enter the islands, that it shouldn't be such all the time, especially where they are in regards to the other kingdoms with their climates. It's never too cold, never too hot. Any precipitation is solely for the plant life, as is the climate shifts. But, Olahn never sees winter, never sees a hot summer. Their climate is an in-between.

And, their plant life is of a tropical sort. Palm trees, vibrant flowers and exotic fruits. For a visual sort of reference, it's comparable to Hawaii; Just remember, this is a different world, so it wouldn't be the exact same.
_________________
The Ongoing Slew of Ideas - TWs /Inside - UPDATED 08/29/18
Board Rules and Regulations || CF Newsletter || Site Offsite and Staff Contact List
"Shatter Me" - Roleplay Resume || Roleplay Resources || My Music Samples || My Graphics || "Looking to Improve?"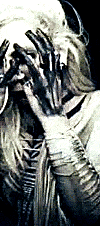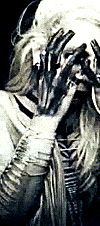 TheRottenLeprechaun wrote:
We will slap Asteria's ass with our ass and then she will kill us. With our own butts.