The white blade of Aeris Leneer came close enough to the neck of her sparring partner that you could smell the singed hairs at the end of his blonde beard. She did not, however, strike to kill, so the moment the other Lords around them declared her the winner, she deactivated her blades, clipping them to her belt before bowing in respect to her opponent for a hard-fought match. Of course, from the moment they stepped into the arena-like area of the abandoned temple she'd known that he was no match for her. He rivaled her in duelling and he was undoubtedly stronger than her physically, but her strength in the Force was far greater, and in the end, that always made the difference.

"You are well on your way to becoming a Darth, Lord Aeris." she heard the deep voice of Darth Malicios speak up and she turned to face him giving him a bow. "Thank you, Darth Malicios." She replied in her usual calm tone.

"Yet another reason why I have chosen you for this next mission." He spoke again and she waited, her astute green eyes focused on him as he spoke, "There are rumors of an ancient Sith temple on Dathomir, which may potentially hold archives from the old Sith Empire." He explained, studying her expression for any signs of a response from her, but found none. "You will lead a small team to secure the temple. Once you have secured the temple and confirm the presence of an archive worth defending, you will contact us and we will send in another team to aid you. While you wait for the second team to arrive, you may learn what you can in the temple so that you may report back to me when the time comes." He continued, instructing her on the mission. "Yes, my Lord." She replied with a small bow of her head rather than a full bow.

"You may choose your team as you see fit and leave before nightfall. The coordinates are on this datapad." He instructed her, waiting for her to take the datapad from a young woman who offered it to her before he stood. "Do not fail." He added before leaving the area. "I never do." Aeris replied before turning on her heels and pointing to Saila Kilvaari, a blue Twi'lek, Cain Asto, the man she'd just beaten in combat, and two others. "You're with me." She informed them and kept walking. "Find Lord Jax for me, too, Cain." She instructed the light-haired male before she strolled out of the room, "Meet me in the hanger in two hours." She called back to them as she disappeared around a corner and made her way to her chambers.

She gathered her things, took a quick shower, had a small bite to eat, and then sat in the center of her room, meditating. It was a habit she'd picked up during her time as a Jedi Padawan, and one she'd not managed to shake, even after all these years. She knew that she was meant to keep all of her negative energy and focus it into making her stronger, but when she was alone and no one was watching, she always found herself doing this.

Some part of her hated it, or hated that she was still hanging on to part of her old life, but regardless, just like certain memories, she hadn't managed to let it go. Her mind wandered briefly to him and she wondered what he would think of her now. What would he think of the woman she'd become? The thoughts lingered briefly before she brushed them from her mind. It didn't matter. That was a long time ago. She'd never see him again so there was no sense in wondering.

When it neared the time for her to meet with her team she stood, clearing her mind of all thoughts and gathered her things before heading for the hanger. She was the first one there, which was fine by her. So long as they weren't late, she didn't care if they showed up now or ten minutes from now. She boarded the small ship they would be taking and put her things in the small room that would serve as her quarters while she was on the ship, and then she headed to the cockpit where at least the pilot was there, readying the ship. Once the others arrived they headed for Dathomir.

--

After arriving on the planet they spent the first day making their way through the mountains and deep into the forest that hid the ancient temple. It wasn't easy to find a temple that no one could confirm truly existed. Aeris, however, was far more perceptive than most, which made the task much quicker than it otherwise might have been. It didn't hurt that the dark side still hung over the temple even now.

The large temple was covered in vines and partially obscured from view by the overgrown foliage surrounding it. Statues lie broken on the ground around the temple and in some places the walls had broken, sending chunks of stone crashing into the ground. It was clear that the temple was at least several thousand years old and based on the areas surrounding it, the condition it was in, and the overgrown foliage, it had been centuries, if not a millennium since it had seen its last visitors. Still, it was easy to see the fine craftsmanship and the beauty the temple once held. It was a truly amazing sight. For Aeris, however, it was more than that. It was like living history. She could see and feel impressions left behind in the Force by those that had once occupied the temple.

For now, however, she kept these things at bay and focused on the task at hand--clearing the temple. Once it was cleared, she would have plenty of time for learning what she could, both from the archives and through the Force. She worked with her team to clear the path to the entrance of the temple, cutting away the overgrown plants and getting rid of any creatures that dared attack them. Once they reached the entrance, Cain tried using the panel to open the large door while Aeris deactivated her lightsaber and clipped it to her belt. "The panel is dead." Cain reported, something that Aeris had expected. "Stand back." She instructed, giving them a moment before she reached out with the Force, took hold of the door, and forced it open, pulling the two sides apart.

"Cain, take the north side, Saila the east, Jax the west. Rixar and Titus, you two secure the perimeter around the temple. I'll take the top floor." She instructed them as she strolled into the temple and headed for some nearby stairs. Each of them gave a nod of understanding before taking off in their respective directions. Aeris climbed the stairs until she reached the end of the portion that remained whole, and then she drew on the Force and leaped to the top of the stairs, igniting her lightsaber as she did. Despite the broken staircase, there were many creatures living on the upper level. She gathered that there was likely at least one alternate route to get up, but she'd worry about that later.

The moment she landed she took to clearing out the creatures that had overrun this level of the temple. She made her way into the first room that held archives and cleared the few creatures who had made their homes there. There were many shelves housing data, many of which were covered in vines that had grown up through the windows or through cracks in the walls. Some of the data was undoubtedly corrupted, but perhaps some of it could be recovered. She sliced through the vines with her white blade before clipping it to her belt and clearing the vines from the first shelf. She examined the data on a portion of the shelf, deciding that some of it was at least potentially viable.

From there she left the room, proceeding to repeat the process in each of the remaining rooms on the level before dropping down to the ground floor where her team waited. "The temple is cleared, and we found several archives." Cain reported. "Great. Jax, you'll be going through the archives on this level." She instructed the dark-haired man. His cybernetics and intellect would make him more useful in this task than any of the others. "Rixar, Titus, you'll take the first watch. Cain and Saila, take a few hours and get some rest, then switch out with Rixar and Titus." She instructed them. "I'll be in the archives on the upper level. Once I confirm that the archives are worth defending, I'll call in my report." she added before heading toward the stairs. "Call me if you find anything weird or if you otherwise need me." And with that she leaped up to the next level and went to work in the archives.


Aeris managed to get one of the terminals working and went through some of the data, ensuring that there was not only viable data, but data worth their efforts. Once she had gone through some of the data she called to report what they'd found. After giving her report she went to work going through the archives, learning what she could in the short time that she had. She wasn't sure whether or not she would be left in charge of going through the archives or if it would be given to someone else once the reinforcements arrived, so she focused on going through as much as was possible in the meantime.

There were many things to learn in the archives, from the teachings of various Sith Lords to historical knowledge about the Empire of old. One Sith Lord that Aeris found particularly interesting was one called Darth Imperius, a member of the Dark Council during the days of the old Sith Empire. She was considered to be compassionate and heroic, often tending towards showing mercy and kindness, as opposed to the mindless violence and brutality often shown by other Sith. She utilized the dark side of the Force without becoming truly evil. She seemed to be a perfect example of a grey force user. She drew power from the dark side, yet followed many principles of the light. She even spent much of her life trying to reform the Empire from within. Aeris found this quite fascinating despite herself and spent much of her time searching for information about this mysterious figure from long ago.

Of course, she went through every archive she came across, committing the information to memory, but she took more care in going through the information she found interesting. She didn't pay attention to the time that flew by while she went through the archives. She didn't even realized when day faded to night and night once again turned to day until Jax Eros came in and broke her concentration. "Are you going to eat? Or sleep, maybe?" He asked, quirking a brow. "Hmm?" She looked up at him before checking the time. "Oh. I didn't even realize how much time had passed." She stretched her arms above her head, put aside the datapad she'd been looking over and stood.

"You really get into this stuff, huh?" He questioned, a brow still raised. Aeris shrugged, playing it off. "Knowledge is power." she replied simply. "Yeah, I guess." He replied with a shrug, seeming to buy her explanation. "Well, you should probably get some sleep." He offered. "I don't really sleep." She replied, her voice once again calm and simple. "Well, then rest. Or at least eat something." He retorted, insisting that she get out of the archives for a bit.

Aeris heaved a sigh before giving a resigned nod. "Fine." she begrudgingly agreed. "How are the others" she asked, looking back at him. "They're fine. Saila and Cain took a break for a few hours and got some sleep while the other two kept watch, and they switched out. You're the only one who hasn't rested." He explained, eyeing her. Aeris waved off the concern, or whatever it was. He knew by now that she rarely got any real sleep. "Great. I'm going to find something to eat and I'll be back." She informed him, to which he nodded, following her out of the archives and then going left at the corridor, where she went right. He was heading back to the other set of archives, she was heading for the section of the temple she'd decided to store her things in.

"Hey, Jax." She stopped and hollered back to him, waiting for him to stop and look her way. "Hmm?" He quirked a brow as he looked back at her curiously. "Be careful while I'm gone." she warned him. "I always am." He replied, although he wasn't sure if she was referring to the other Sith who kept watch outside, or an outside threat. "I feel another presence on this planet. Strong with the Force." She explained. She caught the look in his eye, as if he were wondering if it was the Force users who inhabited the planet. "It wasn't here when we arrived. It's too far away, obscured. I can't make out any specifics. All I know is that it's new, and it's not the reinforcements we're expecting." That was all the explanation she offered before she continued on her way. "Got it." He responded before he, too, continued on his way.

Jax was one of the few Sith Aeris could actually stand. Perhaps it was because they had similar starts. Many of the other Sith had started as grey Force users who seemed to fall to the dark side more easily and more completely. He, like her, had once been a Jedi padawan. He'd been in the same academy she had, but they'd not been friends during their time there, probably because he was a few years older than she was. They'd not really met until they left the Jedi. Unlike many of the other Sith, he wasn't excessively cruel or hard to get along with, which made him more tolerable.

She brushed the thoughts from her mind as she entered a large chamber, which appeared to have once been a meeting place of sorts. She found something to eat in her bag and then took a seat in the center of the room. She wouldn't sleep. She rarely did. Any sleep she got was riddled with nightmares and memories she wished to forget. Instead, she chose meditation as a way to clear her mind and allow her body to relax and recuperate, drawing on the Force to aid in this process. Of course, to do this, she drew on the light side of the Force, just as she often did when using her Empathy, but no one knew this, just as they didn't know about her meditation.

After taking a seat she used the Force to ensure that the doors to the chamber were sealed shut and then she cleared her mind of all thoughts. Nothing remained but the Force, which she felt flowing through her. In doing this she saw everything more clearly. Her mind was clear and her senses heightened. She knew now that there was definitely another presence here. Multiple, she thought, but even in this state she couldn't quite distinguish them. They were masked, blocked from the Force, at least as much as was possible, and thus blocked from her perception.

It was impossible to tell if the presence was a threat, so she allowed it to slip from her mind rather than trying needlessly to learn more when it was simply out of her reach. The presence she felt was still far away, from what she could tell, so it wasn't an immediate threat, which meant that she at least had time to rest for a few hours, then she could search once more. The others would keep watch and alert her if she was needed. So, she put the thoughts from her mind, putting herself into a deeper meditation that would allow her to rest and recuperate.
_________________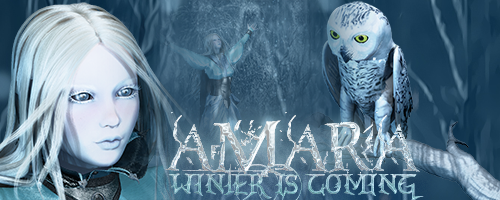 Thanks for the signature/avatar set, Fainy! <3
Check out my resume!
"The line between what brings us pain and what sustains us is far thinner than one imagines." - Klaus Mikaelson.