Alethea got no response to her curiosity. Although... did she really expect to? After all, she hadn't actually asked the question, even if her eyes had. "No, it's fine. You don't need to apologize," she spoke up quickly, wanting him to know that it hadn't bothered her, even if she wasn't quite sure she understood the reason. Her eyes remained focused on him as he spoke again, telling her that he would think more about a plan, then told her he was going to retire to his room. She felt a small tinge of disappointment somewhere inside, even as she knew it was necessary.

It took her a moment to get out of her own head and realize that the way he had spoken her name this time was... different. It was softer, almost sweet. It confused her. Yet she couldn't ask. Truth be told, she didn't even think he realized it, let alone had an answer for why. "Good night, Thal-ion," she replied, her own voice soft and sweet, barely above a whisper. She quickly returned his bow and watched him leave, lingering there for a moment, lost in her own mind again, as she often was.

What was going on? What was this feeling? Why was he acting differently now? No, it wasn't just his actions, but also his voice and his eyes that were different. Why? Yet, for all her searching, she came up empty. She sighed softly to herself, shaking her head and heading into her own chambers. Yet, even so, her thoughts lingered on him, as well as on all that was to come. They still had to decide how they were going to approach the station. She thought that he was probably right about there not being a best way to approach it. Regardless, she would think on it and try to come up with something, if she could.

She entered her chambers and took a seat in the middle of the room, as she had before. She might have chosen to sleep instead, but given the current state of her mind, she thought that meditation was a better choice. She took in a deep breath and let the thoughts flow out of her as she exhaled. She then opened her mind to the Force, allowing it to flow freely through her, with a single exception. She blocked Thal-ion from her mind, whether to avoid a repeat of last time, however unlikely, or to keep from accidentally reading him and seeing or hearing something she wasn't meant to. There was so much she wanted to know, answers she wanted to find, but for once, she didn't want to find them by searching. She wanted him to open up and tell her. Somehow, in this one instance, she felt that it would be much more satisfying this way.

As she began to meditate, the objects in the immediate vicinity began to float around her. Moments later, she heard a somewhat familiar sound. Was he... playing his flute again? That's right. He said he sometimes played it to help him meditate. Somehow, this time, it seemed different than before. It was not a piece she'd ever heard, and she wondered if it was a written piece at all. That, however, was not the key difference she noticed. Instead, it was that the notes themselves seemed different somehow. They seemed warmer, softer, tender, even. She wondered about that.

She immediately dismissed the thoughts, focusing her mind back onto her meditation, allowing the music to flow into her mind. She could feel the music pull her deeper and deeper into her meditation, as though it were flowing through the Force and into her, tugging her deeper and deeper. The deeper her mind delved into her meditation, the more objects began to find themselves uprooted from their places on counters and tables, instead floating in the air. The area that was affected grew larger and larger until it encompassed nearly the entire ship as her mind slipped away into the Force, no longer shielded, instead accepting everything through the Force without reservation or conscious thought. Everything flowed into her mind unhindered, just as the Force flowed through her, rejuvenating her, freeing her mind from everything that had burdened her before.
_________________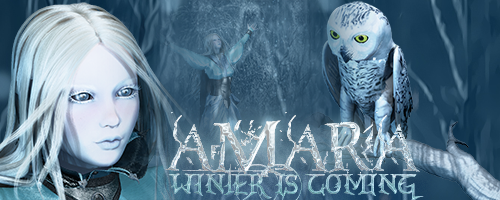 Thanks for the signature/avatar set, Fainy! <3
Check out my resume!
"The line between what brings us pain and what sustains us is far thinner than one imagines." - Klaus Mikaelson.