Even as they turned the corner, Alethea knew that their opponent expected them. He had been hiding his own presence in the Force, most likely to avoid the two young Jedi from finding him, but cloaking oneself with the Force only worked if your ability to cloak yourself was stronger than your opponent's ability to sense you. This was particularly true the closer they got to you. Alethea had exceptional powers of perception, so even with his attempts to cloak himself, she had been able to find him. She suspected that he wasn't pouring all of his efforts into hiding himself, as it had been a relatively easy task for her to find him, and he had been able to sense them coming. Had he truly focused on hiding himself, it would have been more difficult for him to sense them. As such, she thought that he expected the possibility that the two of them might have made it through, and partially divided his concentration in order to sense them when they got near, while still cloaking himself to their senses from afar.

As they came face to face with their enemy, a red-skin alien that she thought she recognized. Was he a Sith? A true Sith? She thought they had all died out long ago. Even in the days of the Old Republic, long before even this time period, they had been slowly dwindling. Probably due in part to their tendency to think themselves better than other species, leading to their very selective mating choices. Beyond that, she didn't know a great deal about them. She enjoyed reading about the Old Republic, as it was a time very different from their own, but their records of that time were often spotty at best. The man before her, however, suggested that at least a handful still remained somewhere in the galaxy.

Regardless, he was deadly, that much was obvious not only in the way he held himself, but his presence in the Force. This would not be an easy fight. She questioned whether or not it was a fight they could win, but decided against such doubt. The Force was with them. They had been sent here for a reason, and she knew that the Force was telling her that they would succeed. That, however, did not mean that it would be easy, that they wouldn't have to fight for their lives every step of the way. She ignited the two blades in her hands as the Sith spoke, confirming that he was a true Sith, before saying that they were in his way.

The next moment, Thal-ion was pushed back by a blast, one that Alethea narrowly avoided. After pushing Thal-ion back, then Sith attacked her with everything he had. She opted to begin with Djem So, parrying his strikes and quickly striking back with a counterattack. Still, her opponent managed to singe her tunic twice as she carried out her quick counterattacks with the speed of Ataru. This Sith was on an entirely different level from Dar'ia, which made sense, considering that he claimed to have been her master. His strikes were quick and powerful. Unlike in her fight with Dar'ia, where she could react to her strikes without using the Force, or attempting to predict them, she would have to utilize both of these skills.

She allowed the Force to flow through her, connecting her to both her partner and her opponent. She used the Force to predict his movements, allowing her to block them more easily, and plan counterattacks. She also allowed this information, along with her own intentions, to readily flow to her partner, just as she also read his movements, allowing her to avoid getting in her way, to aid in his strikes, or to block if he was unable to. Still, it didn't seem as though they made much headway. She had managed to singe the Sith's cloak with one of her counterattacks, but they had made little headway in actually gaining a true upper hand.

She wondered if, perhaps, they would have more luck gaining the upper hand if they used more unorthodox methods, rather than focusing purely on the use of lightsabers. She used the Force to visualize their surroundings and got an idea, one that she wasn't entirely certain would work, but it was worth a try. She used the Force to push their opponent away, giving her partner a chance to break away from the fight and follow the instructions she would give him without words. She then leapt towards their opponent, using a combination of Ataru and the characteristic Djem So attack, bringing her lightsabers above her head and bringing them down on their opponent with Force imbued strength. After the strike she leapt backward, pulling a nearby crate forward, towards the enemy as she did so, landing with her feet against the wall, she propelled herself forward, now using a blend of all of the forms at her disposal, rather than blending Jar'Kai and Djem So alone. The crate reached him first, but he cut it in half, as she expected her would. He was then covered in a sticky liquid, which didn't exactly make him happy.

"You're skilled, little Jedi, but are you sure it's wise to send your partner away and take me on all alone? You can't last forever," he taunted her, as he blocked her initial blow, but she didn't react, knowing that Thal-ion would not be gone long. In the meantime, she kept him moving, pressing forward when possible with a mix of Djem So's power and Ataru and Jar'Kai's speed, allowing him to push her backwards as she defended against his onslaught of attacks, keeping him in a relatively small area. The more he moved, the more the liquid that covered him slowly hardened, making his movements a little stiffer and less fluid. Thal-ion would return shortly, and then they could make their move. She just hoped it worked.
_________________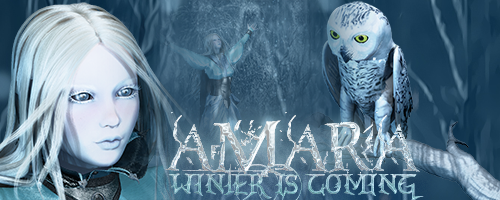 Thanks for the signature/avatar set, Fainy! <3
Check out my resume!
"The line between what brings us pain and what sustains us is far thinner than one imagines." - Klaus Mikaelson.