Jules nodded to his mention of finding the positives. "Not something I'm great at, to be perfectly honest. But I'm trying," she added the latter with a small smile before looking back up towards the sky. She wasn't sure when it was that she had gotten to be so cynical. After the dreams started? Or was it even before that? She couldn't remember exactly when it was, only that it had gotten progressively worse. She was trying to look at the positives. One of the promises she had made to Ali before they went off on their own journies after high school had ended.

"Well, that's nice to know. It definitely helps to have a place where you can escape. Lord knows I need that more often than I care to admit," she chuckled as she shifted her gaze, watching as he traced the raised edge of one of the railings. "I wonder why," she mused thoughtfully, wondering the same thing he had, although she had little actual experience to go on in this case, so she quickly dismissed the thoughts, knowing she couldn't draw any sort of conclusion from the evidence she had now.

"Hey, it fits. Not that I have a whole lot to go on. Besides myself, you're the first person I've ever known with any sort of ability. If anyone else back home had them, they kept them hidden, just like I did. I always figured it was best not to talk about it. Otherwise, people might make fun of you, call you a freak... And maybe they'd be right," she sighed a little, shaking her head. "Either way, you can't take back what you've said. If you go around talking about things like that, who knows what kind of consequences it could have," she added thoughtfully. "Then again, look where I am now. For better or worse," she added, trying hard not to think too much about the possibility that he was right, that they really were nothing more than glorified research subjects. And if they were, then what?" she quickly shook her head to rid herself of the thoughts.

She was quiet for a short time after that, leaning forward so that her elbows rested on the railings, her chin resting in her palms. She listened to the soft rhythm of his fingers tapping on the railing until he spoke up again, asking about how her dreams started. She didn't respond right away, instead, remembering how it had happened.

"That isn't an easy question to answer," she admitted, pausing for a moment before she continued, "I have had dreams for a long time. Every now and then when I was younger I would have this like deja vu thing, where something happened in real life but I'd already seen it before in a dream," she explained, "I didn't think much about it then. And maybe it wasn't related. Maybe that was purely coincidence if you believe in such a thing," she sighed. "Anyways, one day it changed. I woke up just like any other day, thinking about the dream I'd had. It wasn't a pleasant dream--more of a nightmare, really, and it stuck with me for a while. Later that day I saw a news reporter talking about an incident that had happened somewhere else in the city. The details matched my dream exactly," she explained. "It freaked me out. I tried to convince myself that it was just a coincidence. That there had to be some logical explanation for how I knew so many details about what had happened when I hadn't been there, when I'd never even met the man," she sighed again, shaking her head, "After that, it was like every dream I had came true."

"Anyways, she waved a hand dismissively, shifting her position so that her cheek leaned into the palm of her other hand, "I wonder if my dreams had been coming true for a while and I just didn't know, or if sometimes my dreams were real and other times they were simply my imagination, as dreams should be, or if maybe it was just a normal deja vu, until it wasn't," she glanced up at him, wondering if any of this made sense. "So, yeah, I guess it did start off bad, and it has only gotten worse," she sighed before shaking her head a little.

"What about you? Did yours start bad? Did you wake up one day and just hear all these extra voices?" she asked curiously, eager both to distract herself from her own memories and to learn about him, about his abilities, about how different or similar they were.
_________________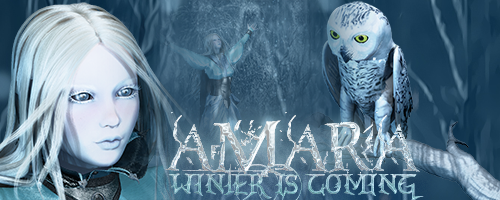 Thanks for the signature/avatar set, Fainy! <3
Check out my resume!
"The line between what brings us pain and what sustains us is far thinner than one imagines." - Klaus Mikaelson.