Title:
Clockwork Angel (The Infernal Devices, Book 1)
Author:
Cassandra Clare
Plot blurb (no spoilers):
When sixteen-year-old Tessa Gray crosses the ocean from New York to find her brother, her destination is London, the time is the reign of Queen Victoria, and something terrifying is waiting for her in London's Downworld, where vampires, warlocks and other supernatural folk stalk the gaslit streets.
Your comments on it:
So far, I'm very intrigued. As I was already a fan of the "Shadowhunter Chronicles", when I heard that she'd made a prequel trilogy, I had to look into it. I've not gotten too far in yet, so I'll have to update my thoughts as I go, but I'm excited to see where this goes as the first couple chapters already have me hooked.
_________________
The Ongoing Slew of Ideas - TWs /Inside - UPDATED 08/29/18
Board Rules and Regulations || CF Newsletter || Site Offsite and Staff Contact List
"Shatter Me" - Roleplay Resume || Roleplay Resources || My Music Samples || My Graphics || "Looking to Improve?"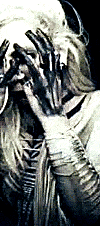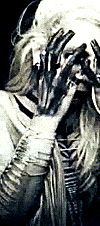 TheRottenLeprechaun wrote:
We will slap Asteria's ass with our ass and then she will kill us. With our own butts.