Name: Julianna Rae Pearson
Nickname: Jules
Age: 18
Gender: Female
Hometown: Philadelphia, Pennsylvania
Appearance: Jules stands about 5'7", with a thin build and light, but not quite pale skin. Until recently, her curly blonde hair was long, but after deciding to join the government program, she cut it to around shoulder length. Her eyes are brown, sometimes appearing dark while other times appearing to have an almost gold tint to them. Her style is somewhat girly, but not super preppy. She likes to wear colors and can almost always be seen with a bright color somewhere in her outfit. She often likes to wear somewhat layered clothes, so she is not usually seen in something as simple as pants and a shirt. She'll add a jacket, a vest, a scarf, a belt, a second shirt underneath or over a shirt, leggings under a skirt or dress, boots with long socks or leg warmers, or something else to give the outfit more dimension. This is not always the case, but it is the base more often than not. She also very much likes boots, so if she can make boots work with an outfit, she will.

Personality: Jules has always been the type who tried not to go against the flow. She is sort of a people-pleaser by nature, not wanting to get in trouble, cause problems, or disappoint people she cares for, such as her parents. She was always seen wearing a smile and seemed pretty friendly and talkative overall, never ignoring anyone who spoke to her, always nice, always energetic. After her abilities became stronger, however, she became a bit more distant, always tired. Eventually, after her parents had her start taking prescriptions to help her focus in school, she appeared sort of high-strung, even a bit neurotic. Now that she is away from her parents, she's sort of figuring out who she is. She's in a bit of a "be who you want to be and screw everyone else" sort of place right now. She's tired of pretending to be someone she isn't. She's more confident, more willing to stick up for herself and for others in trouble.

She loves music, both listening and playing. Her parents had her take piano and violin lessons growing up, and she still plays now, when she feels up to it. She also enjoys talking to people who are different, people who are interesting. She has a lot of dislikes at this particular moment, including people who try to control others, and people who are mean to or bully others.

Abilities: Apparent precognitive dreams (actual - reality warping).

History: Jules grew up with two parents who worked more often than not. They gave her anything and everything she could have wanted, encouraging her to take dance lessons, piano lessons, violin lessons, sending her to a private school, and so on. They seemed to want only what was best for her. Thus, they pushed her to always be the best, to aim high and, as she got older, to focus on school so that she could get into a good college. Because of this, she didn't do too much in high school outside of, well, school. She didn't try out for sports even when she knew she was capable, she didn't join the student council, join a band, or try to be popular. The only place she really stood out was with her grades. She was a straight A student who took every AP class she could. She was a member of the debate team and a few other academic clubs, but nothing super exciting.

She had a few friends and she enjoyed hanging out with them, but she never went out of her way to make more friends. Those friends she had were either those she knew as a child or those who kind of chose her, for whatever reason. She talked to anyone and everyone who was friendly with her, always seeming happy, no matter what. She enjoyed school over all, and she really enjoyed how her parents and teachers were proud of her when she did well. She was generally content just being little miss perfect, just like her parents wanted.

Things began to change as time went on, though. The dreams she had started having just before starting high school had gotten worse. Instead of having one every now and then, she began to have them every night, and they became more and more realistic. Not only that, but the things she saw always came true. Always. As the dreams became more frequent and more real, she lost more and more sleep, until she began to lose focus, even falling asleep in class a few times, something that had never happened before. She tried to tell her parents what was going on, but they didn't listen. They insisted that she needed something to help her sleep, and something to focus, so she was given medications for both.

This helped her to pick her grades back up and stay awake in class, but it hardly fixed the problem. Her behavior changed and eventually, near the end of her senior year, she was forced to talk with the school's guidance counselor, who ended up recommending her for a program for people like her, explaining that it was like a university, but they focused on helping people like her. Jules didn't know if she would be selected, but it piqued her interest. She didn't tell her parents about it, though. They had wanted her to go to U. Penn, their Alta Mater, and she had already been accepted. As far as they were concerned, it wasn't a discussion.

When someone showed up offering for her to join the program, her parents sent them away, saying that they had no need for such a program. Jules, however, had already received a letter, so she contacted them in secret. Once she knew what to do and where to go, she packed up her things and told her parents. They were furious and they argued, insisting that she not go. In the end, she left, taking her things with her.
_________________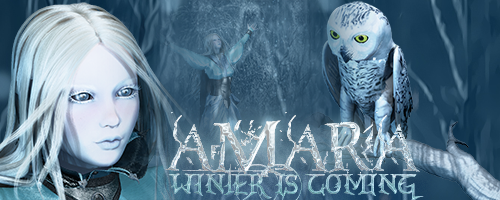 Thanks for the signature/avatar set, Fainy! <3
Check out my resume!
"The line between what brings us pain and what sustains us is far thinner than one imagines." - Klaus Mikaelson.