Althaia slept about as well as was possible on the old, way-too-firm bed in her room. She woke up just before sunrise, as per usual. She got up and got herself ready for the day, checking her things, making herself presentable, and then heading downstairs to see what passed as breakfast in the small inn. She had a small breakfast, the food neither the best, nor the worst she had ever eaten. There were few others up and about, so she went undisturbed as she ate. It wasn't long before she finished and headed out.

She checked on her horse in the stable, making sure that she was fed and watered, before taking a walk around the town. People seemed to be starting their days, opening their shops, going about their mornings as usual. She waved at those friendly enough to wave at a stranger as she passed by, heading for the meeting place. She was rather early, so she wasn't sure anyone else would be around, but nevertheless, a few minutes later, she had arrived.

As expected, she didn't see anyone else there. She didn't see anyone, but she sensed something, or rather someone, nearby. Someone using a concealment spell, she thought. But why? "Why hide yourself?" she wondered aloud, loud enough for it to be heard by whomever was hiding, before shrugging and deciding it best to leave him be. She sensed no malicious intent, and she generally had very good instincts about these things. At any rate, it wasn't like she could force him out of the concealment even if she wanted to, and she was certain that he would reveal himself when he felt it necessary to do so. Until then, she found a place to sit down, crossing her legs and leaning back on her hands while staring up at the sky, watching as the light chased away what remained of the darkness. She wondered briefly if, perhaps, the person using the concealment would be a part of the group that she would be a part of, and then wondered what he might look like, before deciding that speculating was pointless, although, to be honest, she had little else to do until the others arrived.
_________________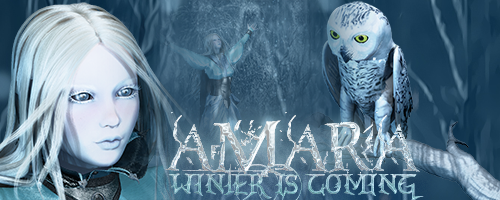 Thanks for the signature/avatar set, Fainy! <3
Check out my resume!
"The line between what brings us pain and what sustains us is far thinner than one imagines." - Klaus Mikaelson.