Yeah, with the cave, the mature content is a given so we don't really need trigger tags of that nature.
Though, just as an aside...pedophilia...? I'm sincerely hoping no one breaches any sort of sexual content below the age of sixteen as that is the age of consent.
As an aside, where it is in the cave rules, it'll be taken care of should anything breach that barrier:
Eferhilda wrote:
a.ii)We do not, nor have we ever, condoned under-aged sexual consorting. Where the legal age of consent here is sixteen, any character relations of that nature will need to remain sixteen or over. Anything under that will be removed without warning.
_________________
The Ongoing Slew of Ideas - TWs /Inside - UPDATED 08/29/18
Board Rules and Regulations || CF Newsletter || Site Offsite and Staff Contact List
"Shatter Me" - Roleplay Resume || Roleplay Resources || My Music Samples || My Graphics || "Looking to Improve?"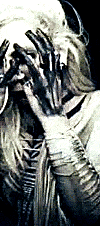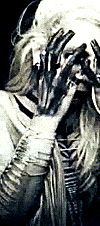 TheRottenLeprechaun wrote:
We will slap Asteria's ass with our ass and then she will kill us. With our own butts.