As a general note:
There will be a "Coliseum" forum for this kingdom, to hold the gladiatorial events that we've made mention of. For these, there will be scheduled fights between members (those that sign up) and an amount of time to finish the thread to move on to the next round. If, for one reason or another, the fight doesn't reach completion, whomever was in the lead (as figured by the leaders) will advance.
This arena will be located on the outermost limits of "Indartir".
Asteria wrote:
Holding the Gladiatorial fights of old, with a mechanized twist, this is where any events will be held for the entertainment of those from or visiting Atlygaea.

The arena itself keeps influence of the old, utilizing stone blocks and pillars for the base of its setup. But, where these fights include mechanized machines, no stone would contain them, thusly giving need to reinforce it with metal to keep the spectators safe. Its length is unrivaled by any other structure in its area, the seating capable of housing the entirety of its residency with additional seats for those not from their kingdom.

In relation to the cities, it resides within the outermost limits of Indartir, allowing for the nobles to have an easier time attending.
_________________
The Ongoing Slew of Ideas - TWs /Inside - UPDATED 08/29/18
Board Rules and Regulations || CF Newsletter || Site Offsite and Staff Contact List
"Shatter Me" - Roleplay Resume || Roleplay Resources || My Music Samples || My Graphics || "Looking to Improve?"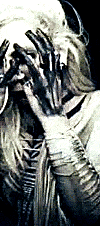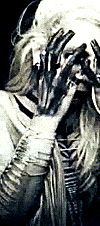 TheRottenLeprechaun wrote:
We will slap Asteria's ass with our ass and then she will kill us. With our own butts.